
DESIGN
We create a designing partnership with you where careful attention is given to ensure the preservation of the surrounding environment. Your individual sanctuary will have your personal touch and our expert planning to bring a unique water feature to life.

CONSTRUCTION
After the design process is complete, we'll begin constructing your new water feature. We take great care to minimize the impact on your daily routine while on site, and will listen to any concerns you may have.

MAINTENANCE SERVICES
We offer multiple maintenance programs where we visit your pond on a monthly basis to detect any minor issues before they become major problems. You get to enjoy your pond and simply let us take care of the rest!
WHY US?
Have you had difficulty with other companies getting work done on time? Have you ever had hidden fees show up on your bill?
We value honesty, integrity and trust, and hold ourselves to the highest standards of quality and communication. You will get the full rundown up front, with no hidden fees or problems that get kicked down the road.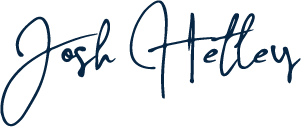 "On time and on budget, could not be happier!"

The crew was very professional, Clarity Ponds was able to incorporate all of our design ideas, and more, to take our project to the next level.  It was on time and on budget, could not be happier!
"Very satisfied with both...creativity and performance!"

We are very satisfied with both the creativity and performance of Clarity Ponds!

They have done a few projects in our back yard, the workmanship is detailed and their design was unique.

The crew were professional and courteous, the jobs were completed on schedule. They always answered my phone calls. We highly recommended them.
"[T]his guy knows what he is doing!"

Josh Hetley was recommended by a lady in a local water garden club for pond maintenance. After seeing his ponds during a tour, I figured "this guy knows what he is doing". Since finding him he has done winterizing and based on the quality of his work, last year I hired him to install an improved filtration system. This year we discovered a root problem caused by a tree just before it had a chance to cause catastrophic damage. Even though the pond was rebuilt about 6 years ago, I had Josh rebuild the pond and I gave him carte blanch since I trusted him. Even though the pond is now in full sunlight there has been no algae problem. I am totally pleased with his work and his follow-up. I wish him success as he grows his business.