"Really came out looking beautiful."











—

Dan & Terri Barbatti

I had Clarity Ponds create a short stream, complete with small waterfalls, into an existing pond. I had been wanting to do this for years, but it just never happened. Then my wife fell in love with a water feature that Josh built for Timberwinds Nursery. I knew Josh from a koi club we were both in, so that, plus the quality of his work made Clarity Ponds an easy choice. My wife worked with Josh on the design. Meanwhile I wanted some technical additions. To enhance the health of the current pond, we added water volume. It's hidden, but important. Teri and I are both very happy with the results. It's one thing to build a pond from scratch. It's another to add on to an existing pond and make it look cohesive. Josh was able to do that and it really came out looking beautiful
"Really great customer experience."











—

Dan & Linda Gamboa

I had a leak at the base of the dam in my ¾ acre pond, and out of 4 quotes, Clarity Ponds stood out. They had good online reviews and Josh Hetley came out quickly to assess the problem and advise on a solution. I found him extremely pleasant and not judgmental or condescending like some of the others I talked to. There was no pressure; just simply discussing and finding out what worked best for us. Josh went above and beyond, fixing the leak and bringing in heavy equipment to excavate on the other side of the dam to allow for a waterfall. When another leak popped up later, he addressed that right away too. Choosing Clarity Ponds was well worth it based on the cost, quality, and the one-on-one service. Josh's personality and the personal touch, along with his very polite and hard-working crew, added up to a really great customer experience. I trust him and plan on using him again, as well as referring him to anyone who needs this sort of work.
"Very nice and professional."

I'd been using another company to maintain my koi pond and waterfall. I was having trouble getting them to respond to my calls and emails so I was looking for someone else. I was impressed by the water feature that Clarity Ponds built for Timberwinds Nursery and asked about them. I got an estimate over the phone about how long it would take and their hourly rate. I thought their prices was fine so I didn't bother getting any other quotes. The guys were very nice and professional. They replaced the burned-out pump with a new one, cleaned out the pond completely, and put the fish back in. I had to contact them again when I noticed an error on the invoice, but it was adjusted right away. Overall, I'm very happy with the work that Clarity Ponds did. I would use them again.
Water Feature Building Services in the St. Louis Metro Area
Escape to beauty and tranquility without leaving your backyard.
Listen to the sound of gentle ripples lapping at the edges of a pond.
Watch droplets spilling over rocks, and cascading across boulders into a pool of deep blue.
Feel the sunlight as it dances across the crystal clear water of a garden fountain… or maybe an indoor water fountain.
Let nature's sights and sounds wake up all of your senses and melt away the stresses of your day.
Experience the peace and relaxation of your very own sanctuary with your own garden water features—not at a five-star resort or botanical garden—but right outside your own back door.
Clarity Ponds is the premier water feature company in St. Louis, MO, designer and builder of ponds, streams, waterfalls, water fountains, and water features. Our craftsmanship and expertise will bring your ideas to life in a true, one-of-a-kind paradise you can enjoy every single day.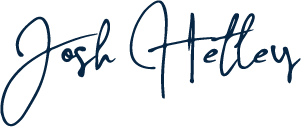 What is your vision for your waterscape?
No matter your inspiration, we'll create a stunning layout that highlights your distinctive style. An inviting outdoor space that's not only beautiful but envelops you in a feeling of calm and serenity.
Josh Hetley, founder and lead design/build professional at Clarity Ponds, along with his staff, walk with you through every step of your project from concept to completion. Their creative process incorporates clear, running water, decorative stone, hand-chosen boulders, vibrant plants, and strategic lighting to engineer a distinctive mood and atmosphere. The result is a true work of art with texture and movement that blends into the natural environment. A unique land- and waterscape feature that adds value and enjoyment to any home.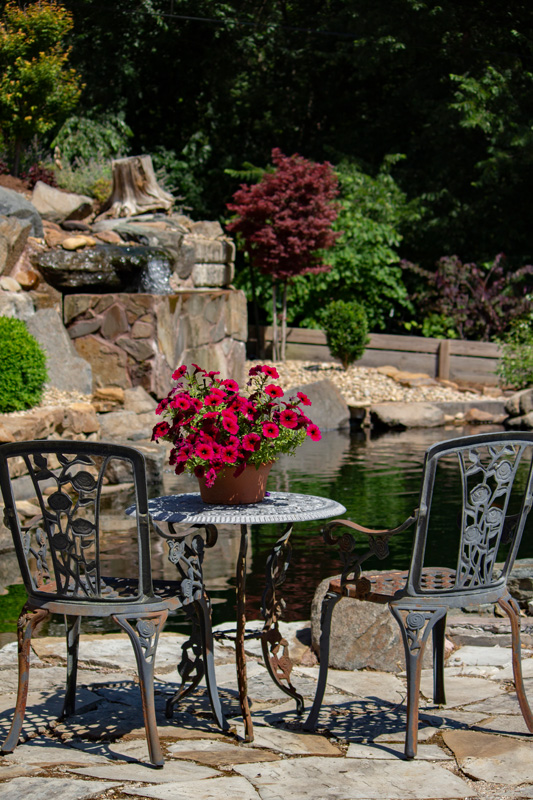 Looking for a Mood Boost?… Just Add Water!
It's a well-known fact that people are naturally drawn to water—and for good reason. Some of the benefits of adding water to your home environment:
Tranquility:

There is scientific proof of water's healing powers and ability to calm the mind, lower blood pressure, and reduce stress. The sights and sounds of ponds, streams, waterfalls, and fountains are found to be equally as soothing as living on a lake, river, or ocean.

Nature's Music:

The trickle, gurgle, murmur, and splash of running water promote relaxation. They also mask unwanted outside sounds like street noise and neighbors.

A Living Ecosystem:

Water features bring together several natural and manmade elements to form a natural habitat for foliage, birds, fish, and wildlife.

Colorful Visitors:

Add koi to a pond, or let the water feature naturally welcome a wide array of bird species, butterflies, dragonflies, and local wildlife.

A Fun Playground:

A pond or stream is a great place for kids to splash, play, and learn about nature, and for pets to paddle and romp.
Why Choose Clarity Ponds for Your Water Feature?
At Clarity Ponds, we think of every project as a work of art. Our skilled technicians and pond experts work alongside our creative team to help make your ideas a reality. If you're not sure what you'd like, we'll brainstorm to find options that work for your space. Here are some things that our clients can expect to experience with our custom-built water features:
A Unique Focal Point.

Reshape an uninspiring backyard into an entertainment space that creates a specific vibe for you and your guests.

Organic Designs.

We combine artistry with technology to direct water flow for a feature that blends in with the natural setting without looking artificial.

Collaboration.

Our team works side-by-side with you to bring your vision to life.

Passion.

We love what we do and get excited about every project. Our clients' joy when we reveal their water features for the first time is priceless. 

Curb Appeal.

Transform the look of your home and be the envy of the neighborhood.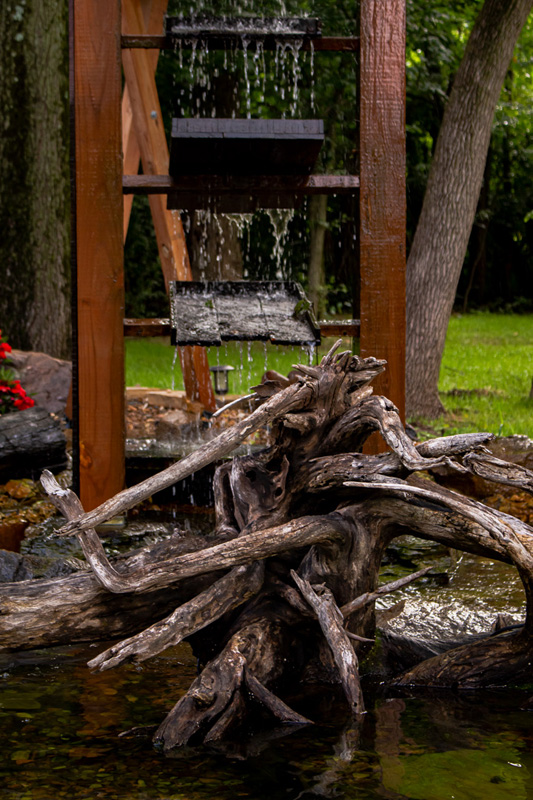 I contacted Clarity Ponds for an estimate to add some boulders to our existing water features. We have 4 ponds with falls etc, that we've built over the last 16 years and they needed a "little help". What a difference! They spent 2 days arranging, rearranging and meticulously placing dozens of large rocks into the existing landscape. We had the option to tell them what we wanted, but that wasn't necessary. Fair priced and very responsive and knowledgeable about ponds and plants. Great folks to work with. Highly recommend this company.
Dave Schumacher
2022-07-19
Clarity Ponds recently completed a water feature for me. It turned out nicer than I anticipated. They did a wonderful job and completed it in a very timely manner. All the workers were very professional and helpful with suggestions. When the project was completed, they cleaned up the area, one could not even tell they had been there. I would highly recommend Clarity Pond for any water feature work that you would like to have.
Eric Nordstrom
2022-07-13
I had the pleasure of meeting their sales rep. Ana, at a Koi show. I knew right away this was "The" company to build my dream waterfall. Now that its complete, I can't express enough how impressed I am with Josh and his crew. (They worked in 100+ degree temps!) My only design constraint was to create a natural looking waterfall. I confidently let their artistic talent run free! Needless to say, they exceeded my expectations. They were always on time, professional and kept the work place clean. They were very careful not to disturb the yard surrounding the project. At Josh's suggestion, he added beautiful lighting. An unplanned expense but money well spent! At night the lighting transforms the falls into something magical...straight out of Disneyland. If you're in the St Louis area ask Clarity Ponds for my address. Feel free to come out and look at their masterpiece. Looking forward to another project with Clarity Ponds!!!!
Douglas Holtzmann
2022-07-11
Wow. Josh and his crew are so creative. The young bucks on his team are HARD workers. If you need a water feature, these are your guys. Innovative, creative and went beyond our expectations. Our grandkids love the fish. Tnx Team Clarity
Awesome place to work!
super happy and impressed with the professionalism and attention to detail.
Cathy Palomino
2021-11-12
Five stars!!!!
Great company, great experience! We are thrilled with our waterfall and slide added this summer to our pool. Clarity Ponds' entire staff has been nothing but professional and easy to work with. The guys work hard and show up to get the job done. We couldn't be happier with our backyard project!